"What is one word that describes your 13 years of working in Singapore?"
"Happy," Sri replied without a moment of hesitation.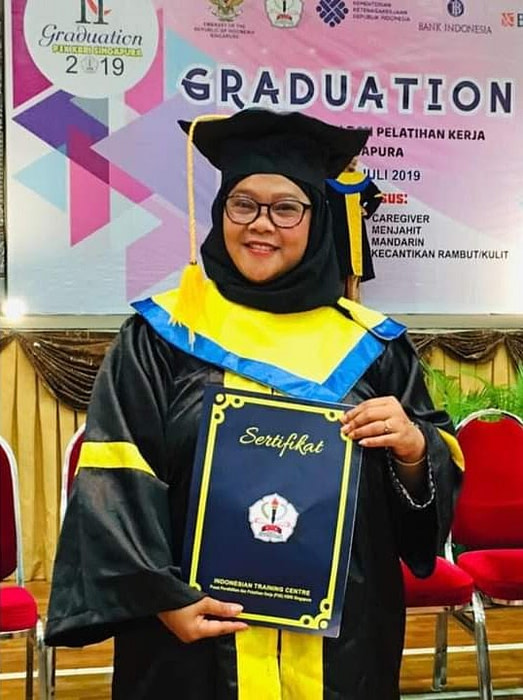 When Sri first came to Singapore, she struggled with finding a long-term job. Having no other choice but to constantly switch employers after working for 1 or 2 months for each, Sri faced great uncertainty and pressure to pay off debts amounting to 95 million rupiahs and support her two daughters' tuition fees. Sri's experience of the transition period isn't uncommon. Foreign domestic workers (FDWs) in Singapore are often confronted with language and cultural barriers when first starting their career, since the majority of them come from the Philippines, Indonesia and Myanmar and do not speak English as their first language.
One of the transfers between employers that Sri experienced has taken place due to a labor right violation. Sri was required to work at two addresses by her then-employer, which involves taking care of the elder in addition to doing the extra housework. This is against the regulations implemented by the MOM. After negotiations with the employer failed to result in an agreement, Sri asked for a transfer. This was a bold decision, a step that many domestic workers choose not to take due to fear of losing their income. As a result of such silent toleration, many labor rights violations go undetected. When asked about the reason why she had such courage, Sri replied, " We have nothing to fear. We are acting according to the rules". Meanwhile, she advised workers who face serious labor rights violations such as beatings to reach out to NGOs, including CDE, FAST and many others.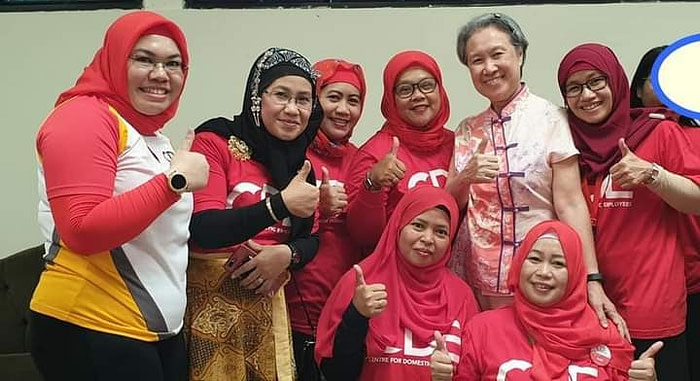 Looking back at the past 13 years, Sri put little emphasis on the difficulties she went through, and instead focused on the precious relationships she has formed with several employers, who resemble family for Sri. There was one employer that seemed to have given Sri the most unforgettable memories and whom Sri has worked 10 years for. Her name is Ms Doris. Once, Sri didn't have enough money to send back home for her daughter's tuition fees, which was due on the very next day. Ms Doris, after learning the situation, lent Sri 3,000 Singapore dollars without an instant of doubt, which Sri returned afterwards by cutting a portion of her salary each month. "Trust is the most important thing between employers and workers," Sri reflected. Ms Doris also celebrated Sri's birthdays. Sri easily recollected every present she received from Ms Doris, including essential electrical appliances such as an oven and a microwave which she was able to send back home. Even today, Sri is still wearing the necklace and bracelet that she received as gifts from Ms Doris.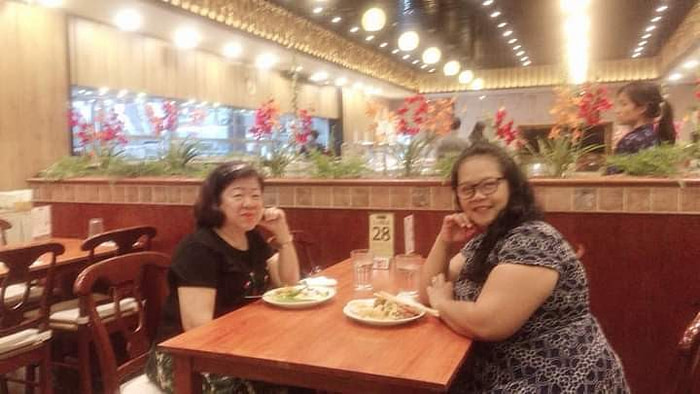 " I can never forget her," Sri said. Her eyes filled up with tears.
After 13 years of working in Singapore, Sri has succeeded in paying off debts and sending both of her daughters to universities. It is partly due to such family-like emotional ties with employers, and partly due to her own personality that Sri is able to maintain a positive attitude towards her life in Singapore as a migrant. Just as Sri says, "Believe and protect yourself. Work happily." It's our sincere hope that, whether or not you are part of the FDW community, such positivity is what you take away.